The SATO line of industrial printers for printing barcode and RFID labels is a mainstay of our global product offerings for on-the-ground auto-ID solutions/services.
What do our printer users who come from myriad markets/industries around the world really need at their business sites? To meet every need, we want to be able to offer printers that can be used universally to the greatest extent possible. By this, we mean building easy-to-use, robust, and reliable products that perform stably when operated by anyone in any environment, regardless of differences in operating conditions, language or infrastructure. We make efforts to bring out this concept we call "Simple & Solid" by applying our own definitions for universal printer design in our product development.
Our definitions for universal printer design
1. Equitable use

Can it be used by people with varying physical strengths?
Does it support different languages?

2. Flexibility in use

Can it print on a wide range of labels?
Can it connect easily to other devices?

3. Simple and intuitive

Can it operate without unnecessary complexity?
Can its operation methods be readily learned or perceived by intuition?

4. Perceptible information

Does it communicate necessary information effectively to facilitate proper usage?
Is information legible under any ambient conditions?

5. Tolerance for error

Is it safe when subject to accidental or unintended actions?
Does it have hazardous elements that users may touch with their fingers?

6. Low physical effort

Is it too heavy?
Can it be carried around with minimum fatigue?

7. Size and space for approach and use

Is it appropriately sized for installation?
Does it get in the way when and when not in use?

8. Eco-friendliness

Can it be used with linerless labels?
Can it print from the first label of a new roll?
Our "Simple & Solid" printers and features
Printer lineup
CL4NX

CT4-LX
Main features
Globally standardized operations
SATO's signature blue line
Printer display panels are sported with an indicator bar that illuminates blue or red to show operational status, a new feature that constitutes part of the SATO image branding.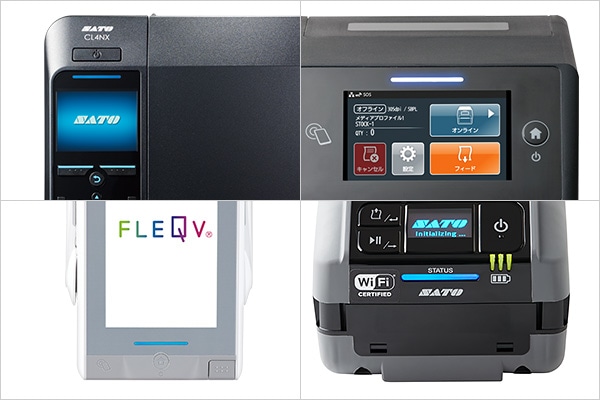 Visible and intuitive
With a large high-resolution color LCD, intuitive menu icons, and onboard guidance videos, navigating the printer interface has never been easier.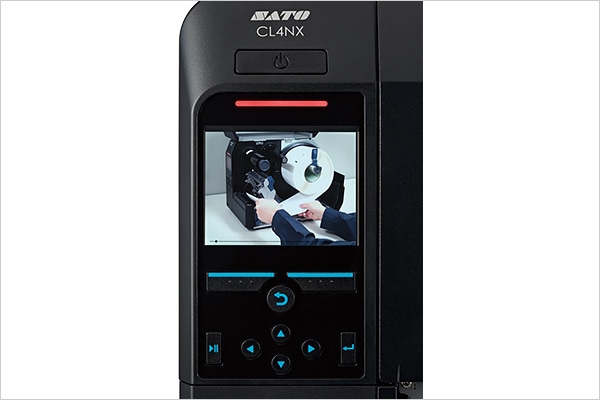 Multilingual support
Support more than 30 display and print languages for different countries.*
*The number and content of display languages and printing languages differ depending on the model.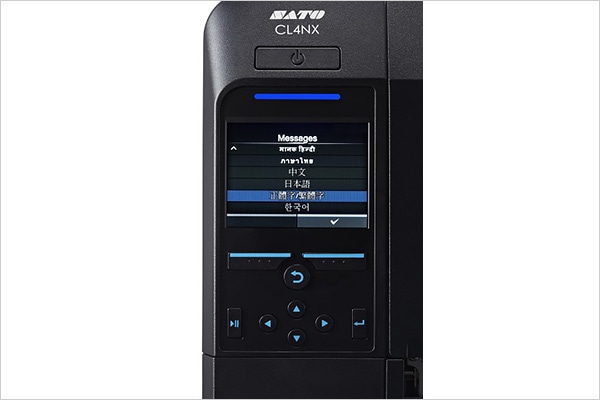 Ease and flexibility of use for everyone
Space-saving design
Printers can be installed in tight spaces as they are designed compact, with top covers that open upwards to allow easy loading of labels and ribbons.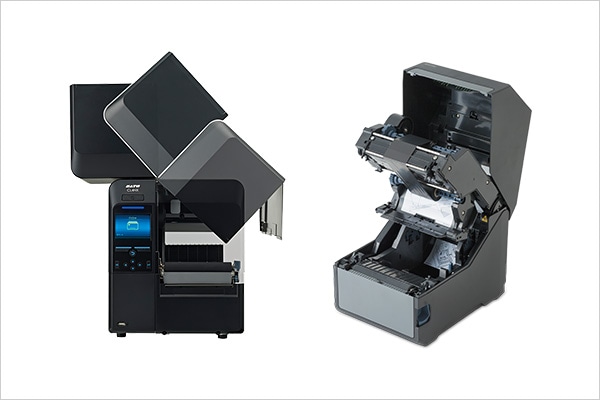 Easy maintenance
Service parts such as print heads and platen rollers can be easily replaced without the need for tools, making it possible for users to maintain the printers on their own.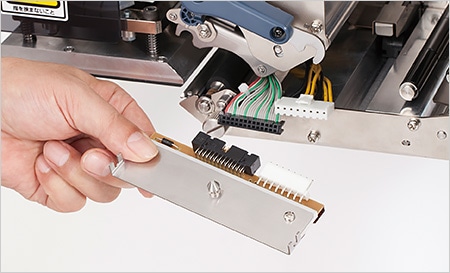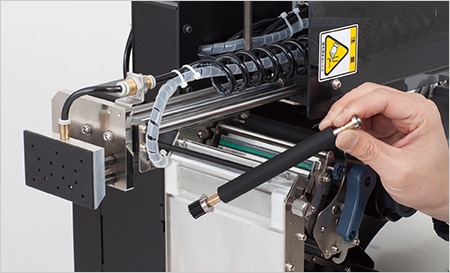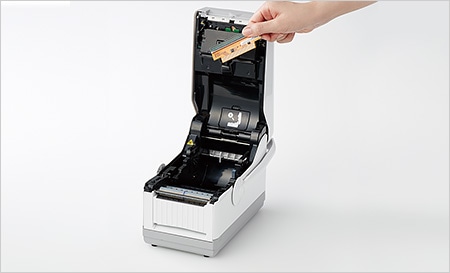 Mobile
Different models such as standalone types that function without a computer are being offered with different options and software packages for a variety of applications. At business sites that require mobility or lack access to a power supply, printers with external batteries can be loaded on trolleys to print labels on-the-go.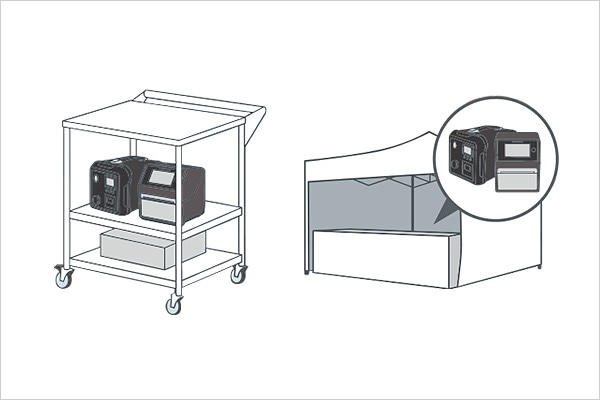 Compatibility
Printers come standard with multiple interfaces for connecting to barcode scanners, weighing scales, stack lights, web cameras, and many other devices to build systems that enable new and more efficient work processes.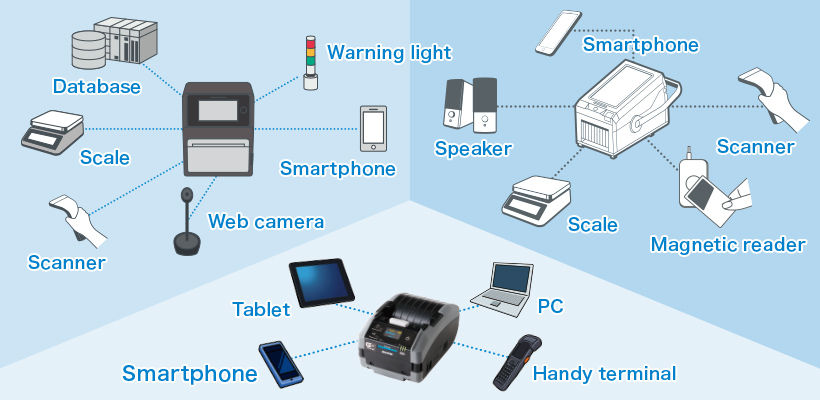 Supporting stable operations at customer sites
Printers are built robustly to withstand use in even the most demanding environments.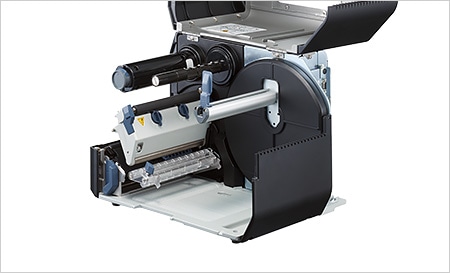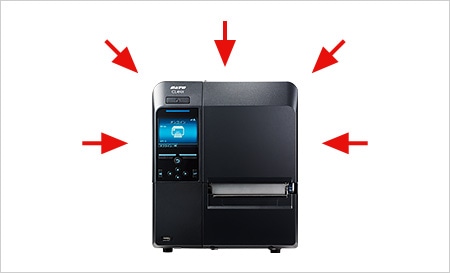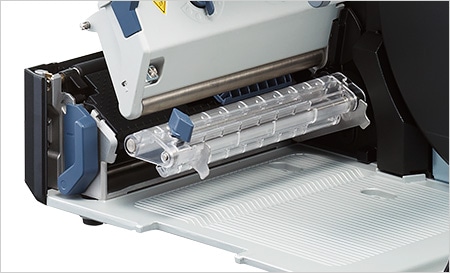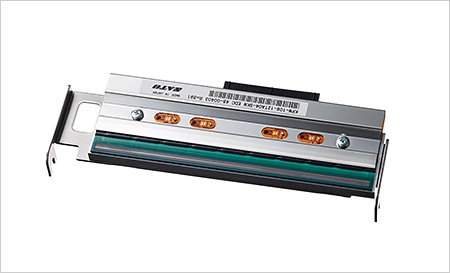 Integrating hardware with software and services
Our commitment to "Simple & Solid" goes beyond hardware development. We work to integrate our printers with software applications and services that leverage IT and the latest technologies to add value to the customer experience.
Cloud-based preventative maintenance service

SOS (SATO Online Services)
Makes use of IoT to remotely monitor SATO printers at customer sites in real time 24/7, 365 days a year and enable proactive servicing before issues become critical. With the support of SOS, customers can minimize unplanned downtime to maintain stable operations.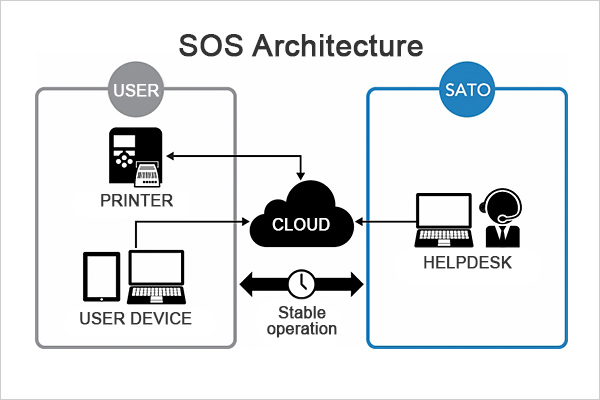 Powerful on-board intelligence for smart, PC-less label printing

SATO Application Enabled Printing
Allows SATO printers to receive data directly from connected devices such as barcode scanners, weighing scales and keypads to enable printing without a PC and simplify labeling processes.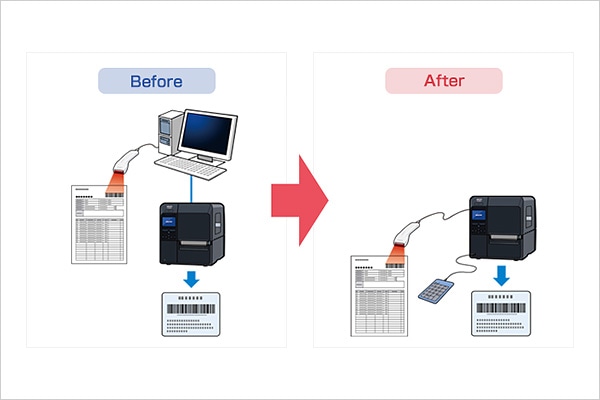 Cloud-based data management service
SATO App Storage
Manages label formats and other label data centrally on the cloud to ensure that only up-to-date data is being sent from the headquarters to stores and factories for their printing. With this service, customers can easily restore printer settings and other data for label printing without going on-site to add or replace printers seamlessly.