Eighty years of adapting to the times with Ceaseless Creativity
History of the SATO Group
SATO's journey began in 1940 when founder Yo Sato designed a box assembly made from bamboo. Over the years, we have changed our business model in roughly twenty-year intervals to respond to shifting market needs and technological innovations. Amidst the changes, there has always been one constant SATO spirit: Ceaseless Creativity. We see things with our own eyes to gain an understanding of on-site operations and initiate small changes day by day to solve problems. It's our culture that will remain the only constant in times to come.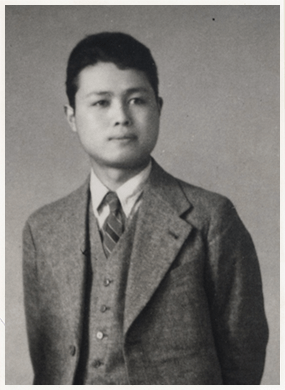 Early days 1940–
Labor-saving devices
Wooden packages were essential for transporting large goods, but wood resource gradually became scarce in Japan due to the war. Yo Sato came up with the idea of producing a shipping box by weaving bamboo strips, and with its success, went on to invent a series of machineries to manufacture this box, and patented them. He also invented a newspaper bundler that saved the time and labor of manually bundling newspapers for shipping. This machine made its way to major Japanese publishers, bento (boxed lunch) producers and even to the Bank of Japan, bringing about a logistics revolution at the time.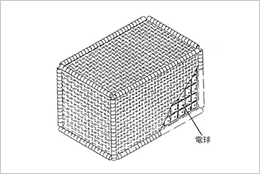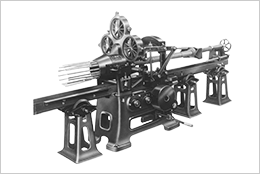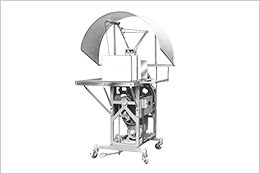 Tagging: The dawn 1960–
Labeling variable information
Japan entered a period of strong growth, and retail began to flourish. The variety and quantity of food and household items increased. As supermarkets sprang up across the country, centralized checkout lanes — now commonplace — were adopted, and retailers needed to apply price labels to each and every product, which was a time-consuming, repetitive job. To simplify this task, we launched the hand labeler in 1962, which was the start of our core business today for tagging variable information and identifiers to anything and everything. The hand labeler quickly spread throughout Japan's retail sector and was later exported, making it a global phenomenon.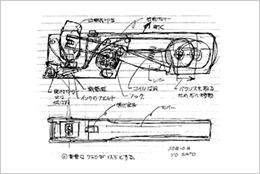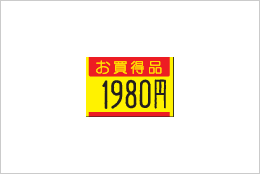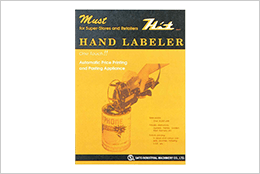 Tagging: Innovation 1980–
Barcodes and auto-ID technology*
As supermarkets began using computerized point of sale (POS) systems, the need to print barcode labels exploded. Weigh scale manufacturers and others launched direct thermal (DT) printers, but labels printed with DT had the drawback of fading after a few days of exposure to heat or light. Through trial and error, SATO developed the world's first thermal transfer (TT) barcode printer, the M-2311 in 1981, giving retailers, wholesalers and manufacturers the ability to print quality, durable barcode labels. We also began producing labels in-house, catering to the unique requirements of apparel, logistics, manufacturing and health care. This was the start of our auto-ID business to help customers gain greater accuracy and efficiency in on-site operations.
*Technology to automatically identify and capture data and enter it into a computer system.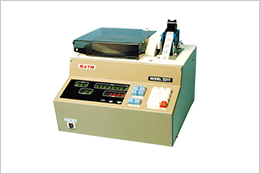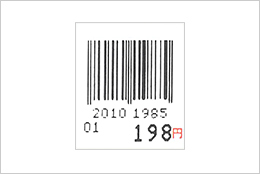 Tagging: Solutions 2000–
Advancements in auto-ID solutions
IT systems came to manage the flow of goods with more sophistication, and there was value in capturing on-site data to unlock the full potential of the technology. We began to offer integrated auto-ID solutions consisting of hardware, software, consumables and maintenance service. New technologies such as RFID and voice recognition were incorporated to streamline operations and optimize supply chains. In 2015, we unveiled the world's first IoT-ready label printing solution to minimize downtime of business-critical processes through preventative maintenance, remote support and fleet management of network connected printers, centered around our flagship CL4/6NX line. It symbolized SATO's growth from a printer manufacturer into a printing solutions provider.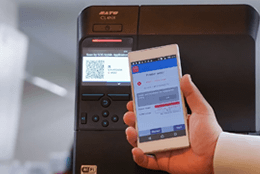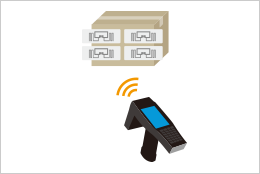 Value-add in the IoE era 2020–
Creating the best solutions for customers
Technological innovations and emerging societal / environmental challenges present challenges to management teams. For certainty in an age of uncertainty, insight based on accurate data is the key. With our Powered On Site expertise accumulated by solving operational pain points, we enhance our IoE solutions with auto-ID and auto-sensing of the status of goods and people to benefit not only our customers but also their end users. We co-create optimized solutions with strategic partners and ultimately solve societal / environmental challenges for a better and more sustainable world.