Productivity is a never-ending challenge for businesses. With mature economies confronting demographic decline in working populations, companies are increasingly pressed to boost productivity with a shrinking workforce to sustain their businesses.
SATO helps customers enhance productivity with auto-ID solutions developed from its expertise in frontline operations. We offer the best mix of auto-ID and other technologies/services to collect digital data (ID) and status (movements or behaviors) of everything and feed to the IT system for analysis and management.
Systems can include anything from a courier's delivery tracking system to a warehouse management system (WMS) which improves accuracy and speed in receiving and storing goods. For these systems to run at their full potential, they need accurate on-site data. This is the domain where SATO plays.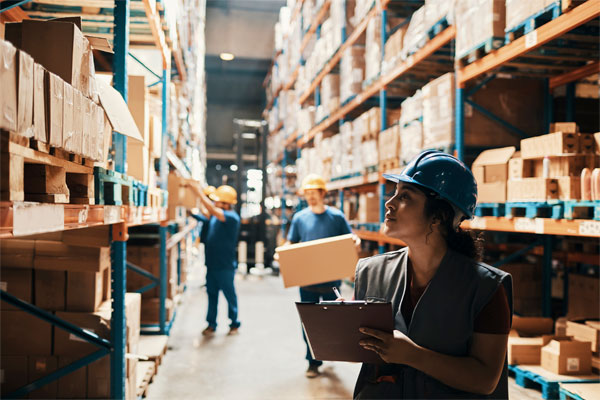 With advances in auto-ID technology expanding the range of data that can be collected and digitized, we can now track location and movement of people and things in real time, using location tracking technology. Our Visual Warehouse solution helps warehouse operators plan optimal work routes and staffing and manage operations more intricately to improve work processes and productivity.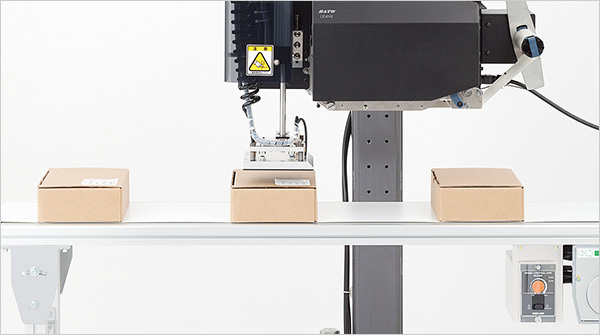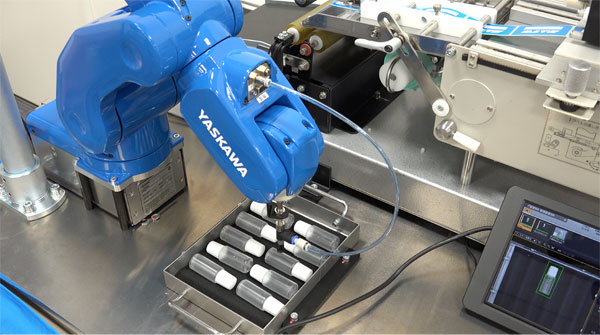 Our line of products and services now includes software to improve work processes with on-site data, a barcode printing system utilizing auto-labeling robots, and a cloud-based preventative maintenance service for printers, just to name a few.
Auto-labeling robots apply labels far more accurately and faster than manual labor. Other automation systems, such as print verification using image capturing and carton former/sealer, further assist on-site operations lacking an adequate workforce.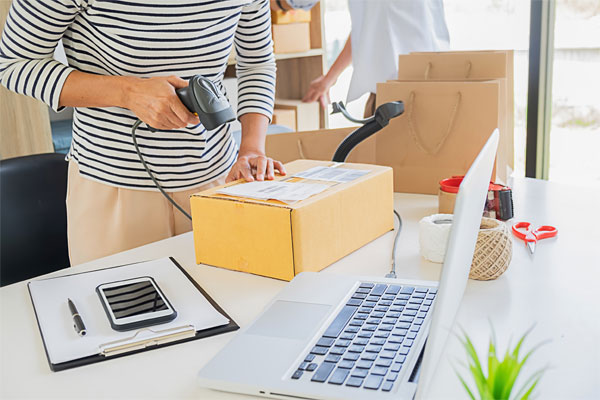 The rapid growth of online auction platforms and other C2C (customer to customer) businesses is driving logistics companies to streamline their operations to meet the demand. For the Japanese market, SATO teamed with Japan Post to develop Yu-Pri Touch, a shipping label printing system that eliminates the need for online auction sellers to manually write shipping labels, and prints them out with the use of a scannable code. By digitizing receiver information automatically, the system saves time and work at post office counters, while accurate data input facilitates other processes afterwards such as delivery tracking.