SATO, a global pioneer in auto-ID and labeling solutions, marks the 60th consecutive year of sale of its longest running product—the hand labeler.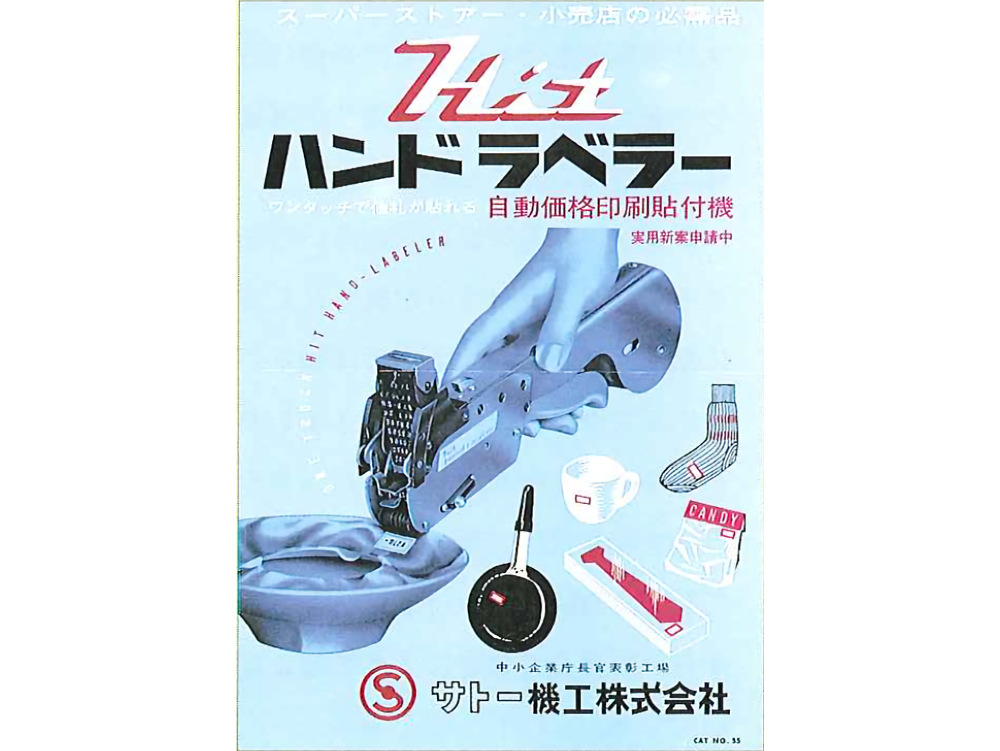 The hand labeler—also referred to as a price gun—was developed by SATO founder Yo Sato, in 1962. The idea was inspired by his observation of price tagging on the retail floor. At the time, pieces of paper with prices written on them were cut and glued to individual products. He wondered if there was a way to make the process easier. At the time, Japan was in a period of economic growth and an increasing number of products came to be available on retail shelves.
Seeking to mechanize the pricing process, Yo's inspiration came when he saw a sticker in a worker's breast pocket. He realized that if the backing paper were folded, the sticker would come off cleanly. This idea was applied to the prototype.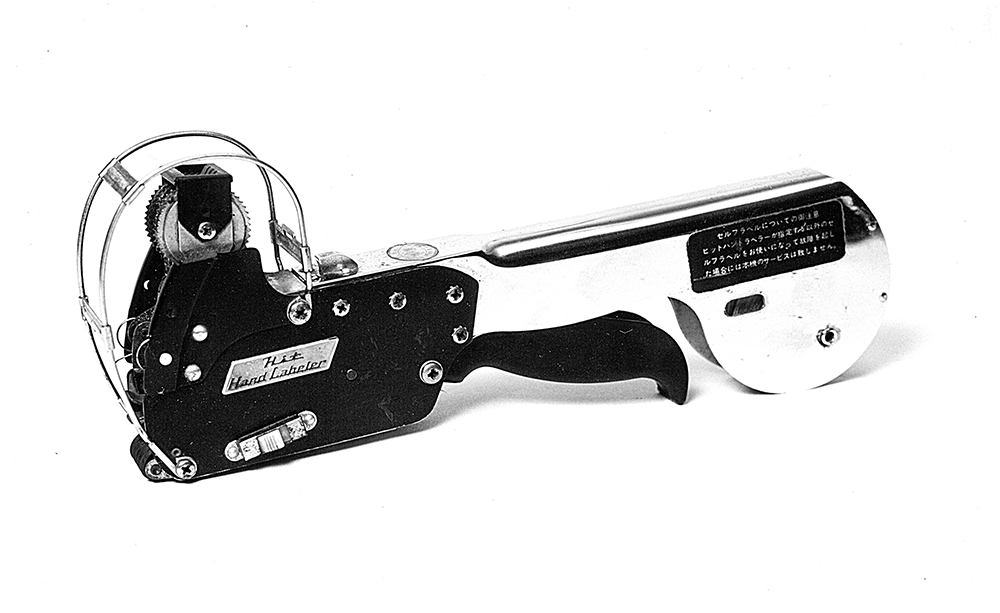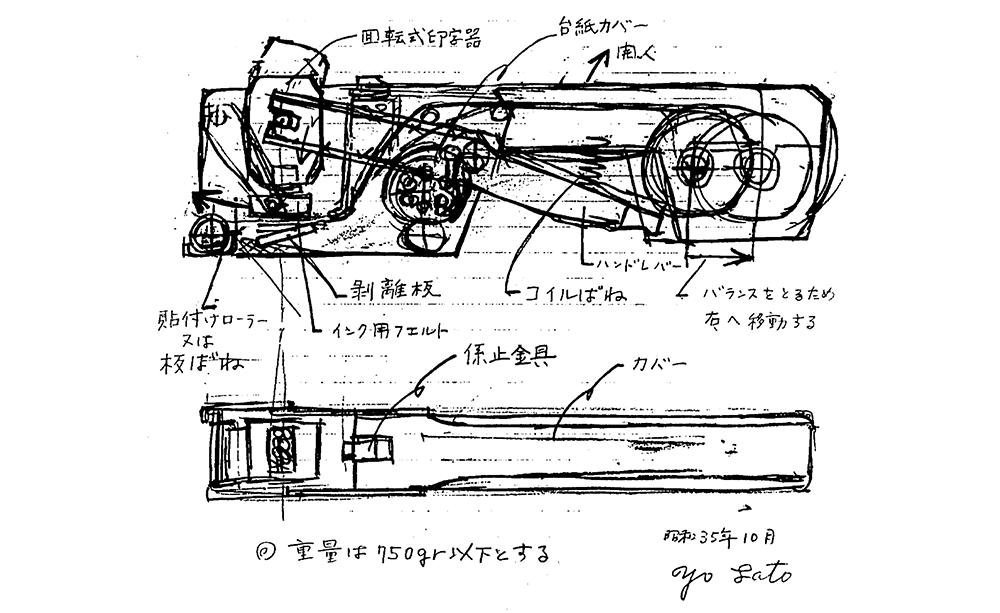 Since the original product launch in 1962, businesses around the world have been using SATO hand labelers, and the lineup has expanded to 6 product brands and 41 models1. SATO has made a number of improvements to the design over the years, including adoption of a lightweight, drop-resistant chassis and a body that makes it easier to set the label reels.
We have also expanded our lineup of genuine SATO labels, including label substrates, glues, and ink rollers to allow customers to choose the product best suited to their application and usage environment.
The number of situations in which hand labelers are used has also expanded. Beyond price tagging in stores, they are used in food service for food expiry management, in hospitals for displaying administrative codes and expiration dates and in transport & logistics for lot numbers.
Tagging is the fundamental mechanics of attaching information to things to solve on-site problems. The invention of the hand labeler, used to attach prices to products in stores, was the starting point for SATO's tagging business, our core expertise that lives on to this day.
To contact a sales representative, contact us.
Reference
How prices were labeled before the invention of the hand labeler (in Japan)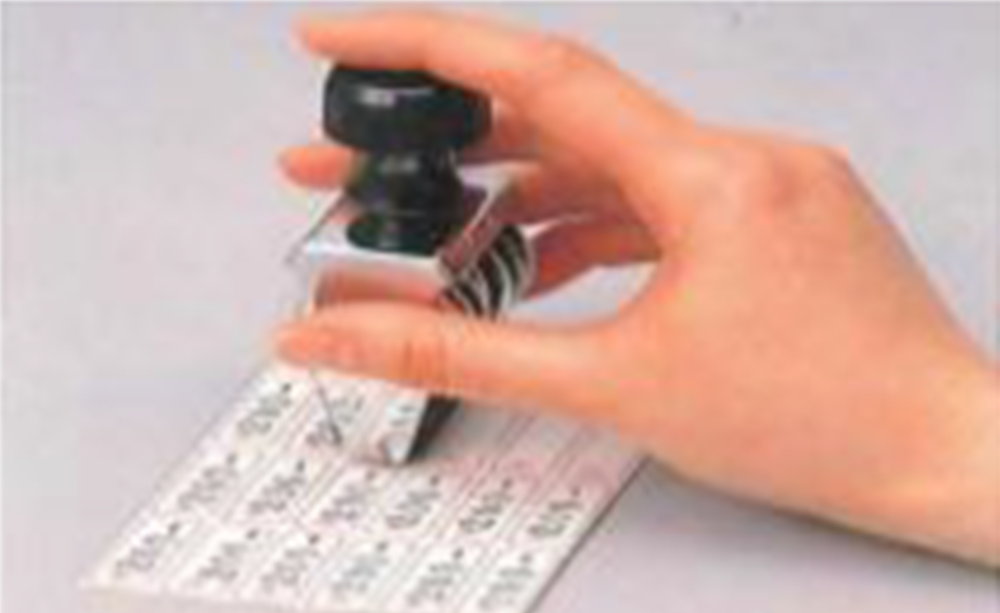 1.

Stamp the price with adjustable stamp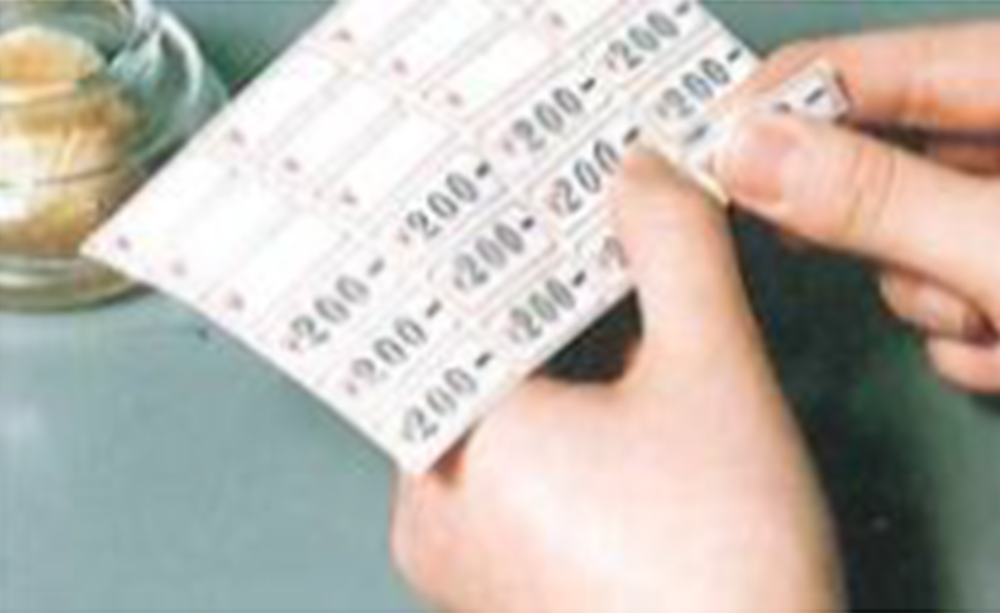 2.

Tear off stamped price tags one by one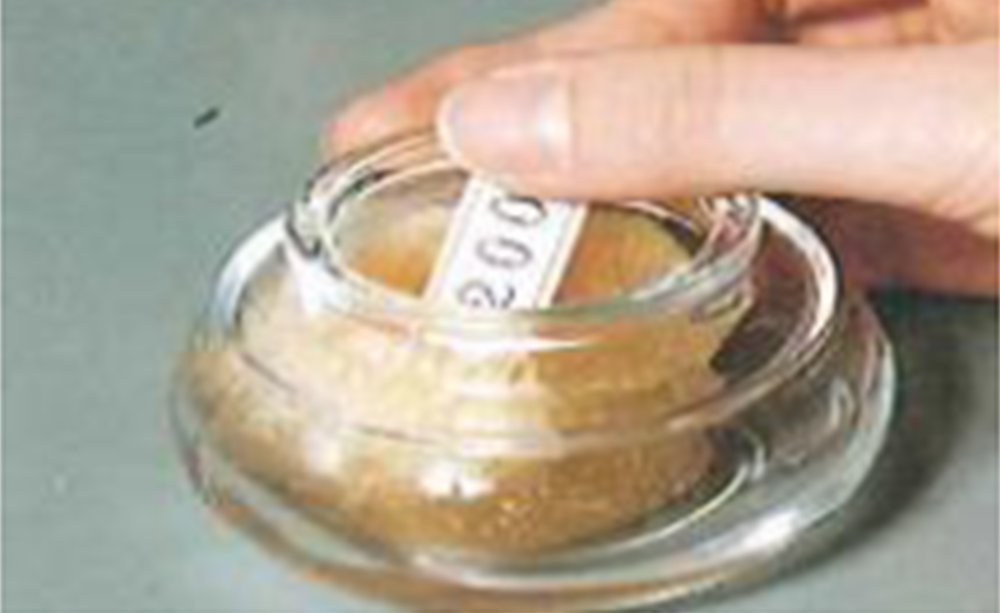 3.

Activate the glue with water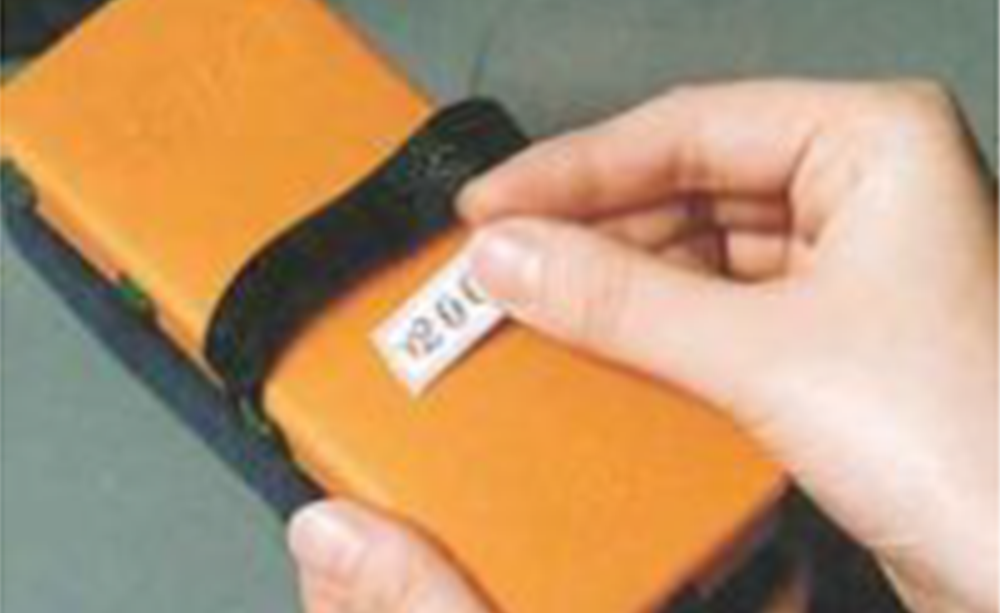 4.

Affix price tags to products
History of the hand labeler
1960s

Invention

In 1962, we launched the hand labeler, which was born out of our founder's desire to make the pricing process easier. In 1965, sales outside of Japan began. At that time, as the number of countries to which Yo Sato delivered his products increased, he raised the national flag of each new country at the factory in Iwate prefecture to inspire employees.

1970s

A leap forward with store name printing

Featuring a new mechanism for printing of store names, this model had enhanced functions and performance, including enhanced durability of the print band, improved label feeding, and lighter weight. A major hit at launch.

A multi-stage hand labeler arrives

In 1971, it became possible to display dates, such as expiration dates for food products, in addition to prices.

Developing a hand labeler for POS systems

POS (point-of-sale) systems using barcodes for product management first appeared on the market. In response, we developed the world's first POS hand labeler in 1974.

However, it did not produce printing quality sufficient to stably read barcodes. This failure led the SATO Group to develop barcode printers which grew to become our core business.

Able to handle small labels that can be affixed anywhere

Launched to handle labels to be attached to small products such as cosmetics. With a body weight of only 240g, it is the lightest model of SATO's hand labelers.

1980s

Utilized in logistics and manufacturing

Hand labelers started to be used outside retail stores for warehouse management and factory quality control applications.

Anyone can easily feed the labels

A new design featuring punched labels with round feed holes allowed each label to be fed securely. The SP model goes on to become SATO's #1 best-selling hand labeler.

2000s

Built to display the price with tax included

A leading retailer in North America began selling the PB2 in the early 2000s. In 2004, it became mandatory in Japan to indicate the total price including consumption tax on price labels. By quickly responding to market trends and quickly establishing a system to increase production, we were able to provide a stable supply of hand labelers to retailers.

2010s

Easy-to-read typeface and lettering for seniors

To cater to an aging population, we developed a model with an easy-to-read typeface larger letters making each label more legible.

Boosting our consumables lineup

More and more countries have begun adopting the HACCP2 approach to food safety, with stricter controls from receiving raw ingredients to the processing, cooking, and shipping processes. We expanded our lineup of consumables to include genuine SATO labels with strong adhesive that works even on cold surfaces, which is suitable for managing frozen ingredients, and quick-drying ink that does not bleed through.

2020s

Greater flexibility of formats

Popular in supermarket bakeries for incoming controls and expiry management, this hand labeler can display up to 10 different label shapes and sizes. The Japan model was made to meet the needs of retailers that need to clearly inform consumers of the amount of consumption tax on products, since there can be a price difference for the same product when purchased individually and when multiple products are purchased at once
*1 Includes custom-made products for individual customers.
*2 HACCP (Hazard Analysis and Critical Control Point), an internationally recommended food sanitation management method, in principle. Under HACCP, food manufacturers are required to predict in advance hazardous factors in the food manufacturing process, identify critical control points to prevent hazards, and continuously record and manage these points.
"JUDO" is a trademark or registered trademark of SATO Holdings Corporation in Japan and other countries.