SATO Holdings Corporation, a manufacturer of label printers and provider of auto-ID solutions, received the Red Dot Award: Product Design 2020 for its CT4-LX smart desktop label printer. This is SATO's second Red Dot. SATO also received the award in 2017 for its intelligent standalone label printer, FX3-LX.
The Red Dot Design Award is a prestigious international design competition for product design, communication design and design concepts based in Germany and in existence since 1955. Its panel of 40 international experts appraise outstanding manufacturers and designers for design and innovation, with selection criteria that include functionality, quality, ergonomics, durability, ecological compatibility and more. This year, the competition received more than 6,500 entries from 60 countries.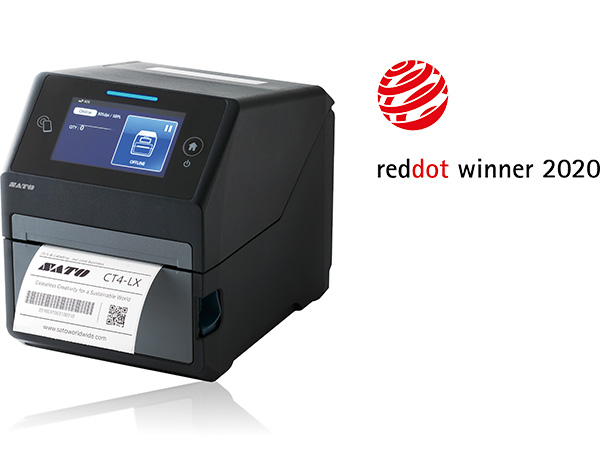 "The CT4-LX label printer combines high functionality with a straightforward and user-friendly body design, resulting in a state-of-the-art product," reads a statement from the Red Dot jury.
The IoT ready and space-saving touchscreen CT4-LX printer was designed for universal use for operators of all skill levels across sectors and regions.
To meet the recent demands of IT/OT convergence in today's digital transformation age, devices must answer the question of how to deliver remote connectivity to improve operational productivity on-site. The CT4-LX enables seamless connectivity with cloud solutions designed specifically for labeling operations.