SATO Corporation, a market leader in next-generation automatic identification and labeling solutions, has established J-ECOL (Japan Earth Conscious Labeling Association), with the aim of creating and promoting a system for the circular use of resources across the labeling industry. This network was launched jointly with Oji Tac, Osaka Sealing Printing and Lintec Corporation.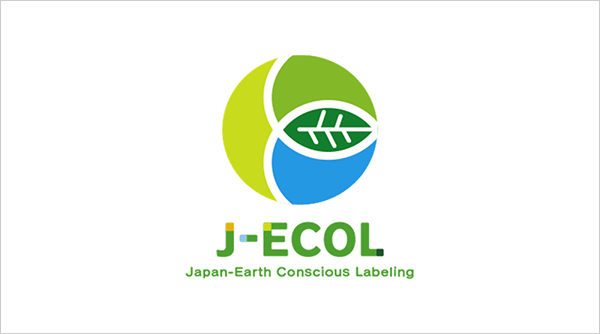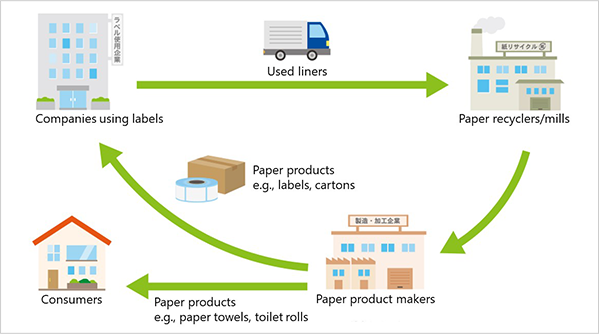 Labels such as food date labels and shipping labels have become a basic and indispensable way of communicating useful information in everyday life. Most labels come with backing liners for protecting their sticky surfaces. After dispensing, these liners typically end up as waste because their material composition makes them difficult to recycle into pulp for paper. As more and more businesses go circular, SATO took part in launching J-ECOL, an industry-wide effort for driving effective use of resources to reduce environmental impact and keep labels affordable and accessible for a sustainable future.
Joining forces with like-minded partners, SATO will work to enable the circular use of resources in our industry's value chain across the stages of sourcing, production, sales and product take-back.
Through J-ECOL, we will act as an intermediary between end users who consume labels and produce liner waste and the recycling companies. We also plan to set up working groups to encourage liner recycling and explore new technologies or ideas for making easy-to-recycle liners utilizing recycled pulp obtained from liners, and facilitating liner-to-liner recycling over the long term.
J-ECOL scope of work
(1)

Implement and promote liner recycling

・

Prepare guidelines for material recovery and raise awareness through J-ECOL members

・

Provide consultation on liner recycling and refer label users to recyclers

(2)

Support the development of recycling technologies

・

Develop easy-to-recycle liners and other technologies that aid liner recycling

(3)

Offer visibility of recycling efforts via information sharing

・

Monitor environmental impact and provide updates on the progress of liner recycling
J-ECOL Website (Japanese only)
Related