Medium-term management plan (FY 2020–2022)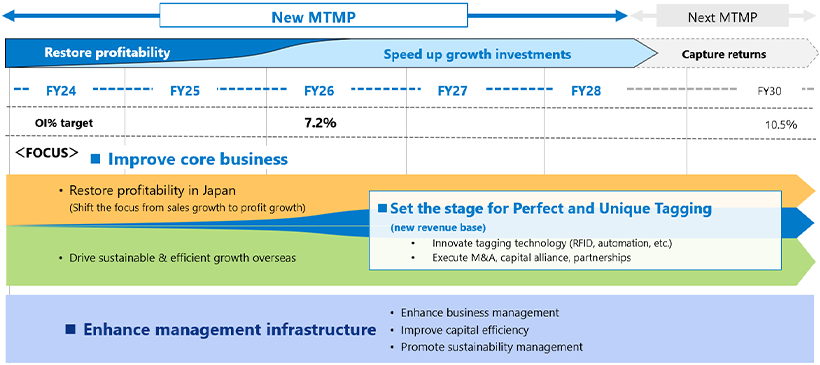 Growth strategy and medium-term management plan (FY 2020–2022)
When uncertainty grows triggered by events such as the coronavirus outbreak, the need to improve management of supply chains and of people and goods at worksites across markets rises over the medium to long term. As SATO has always met these demands, our growth strategy remains the same from before the pandemic.
Concentrate resources on the auto-ID solutions business and establish sustainable growth and stable profits.
1.

Advance and expand the auto-ID solutions business

2.

Bolster and expand business through global alliances

3.

Create B2B2C businesses that generate value for consumers
The new medium-term management plan (FY 2020–2022) based on our growth strategy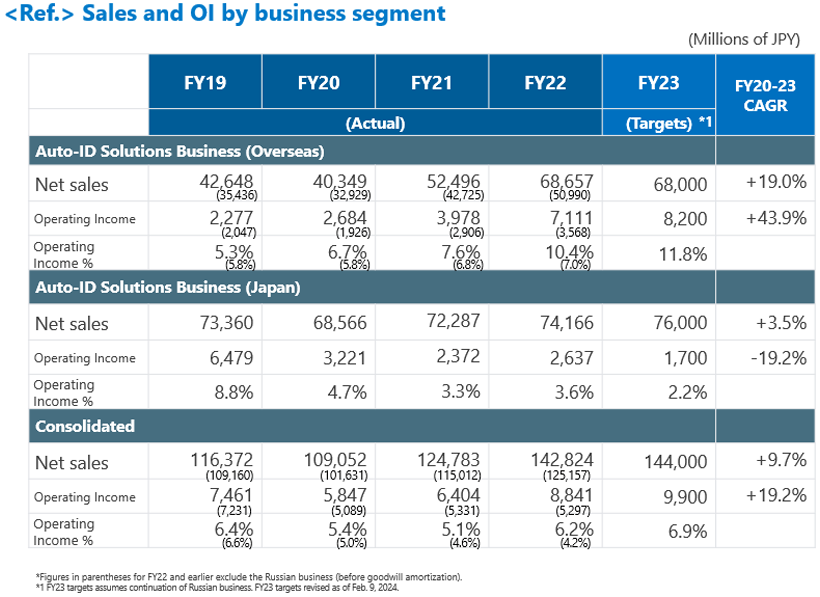 Auto-ID Solutions business
We will drive growth of our auto-ID solutions business with enhanced market initiatives and alliances. As the current initiatives are bringing success at a global scale, we will propel them further by setting a clear vision (key concepts) for each market. Our offerings have mostly been in response to prevailing needs, but moving forward, we will base our actions on these key concepts to create new solutions that anticipate social and technological changes of the future.
These concepts would help us identify our position in the market and value we can offer to our customers and society. We expect them to change employee actions and help us develop valuable alliances based on expectations and trust we gain from customers and business partners.
Even in this rapidly changing society, we continue to set our sights on future growth to strengthen our business capacity and sustainability.
Key concepts for each market
Koto-uri ("selling the solution, not the product") remains our focal approach, which we will refine more outside Japan to seek growth, and evolve further in Japan while enhancing profitability.
Business growth by koto-uri
For details, please refer to Financial Results Briefing Materials for 2nd Quarter of FY2020