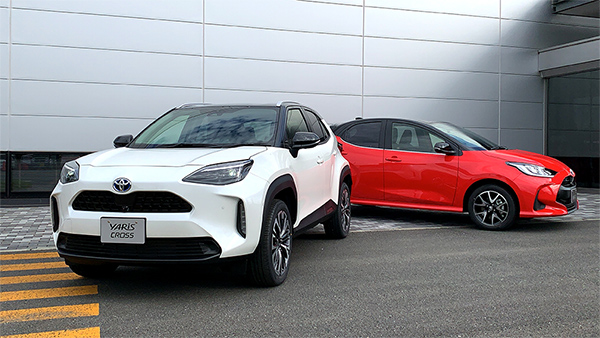 Business:
Planning, R&D and production of automotive parts, passenger vehicles and welfare vehicles.
Employees:
7,300 (As of April 1, 2021)
Background
Toyota Motor East Japan, subsidiary of the Toyota Group, develops and manufactures compact cars which include the Toyota Yaris, winner of the European Car of the Year Award for 2021. Its Iwate plant was looking to further improve how it was printing labels used to identify finished instrument panels with different specifications.
Solution

How the solution works
Run AEP right in the printer to print labels directly from the PLC (programmable logic controller) upon completion of workpiece.
Before
Workers relied on handheld terminals to capture data for printing labels.
Workers made printing mistakes sometimes, leading to label wastage or mislabeling.
Workers needed to be trained in label printing.
After
Higher productivity as workers no longer spend time operating scanners or printers.
No human errors with the automation or label printing.
No workers or worker training needed for label printing.
With SATO's AEP solution, workers engage in less manual tasks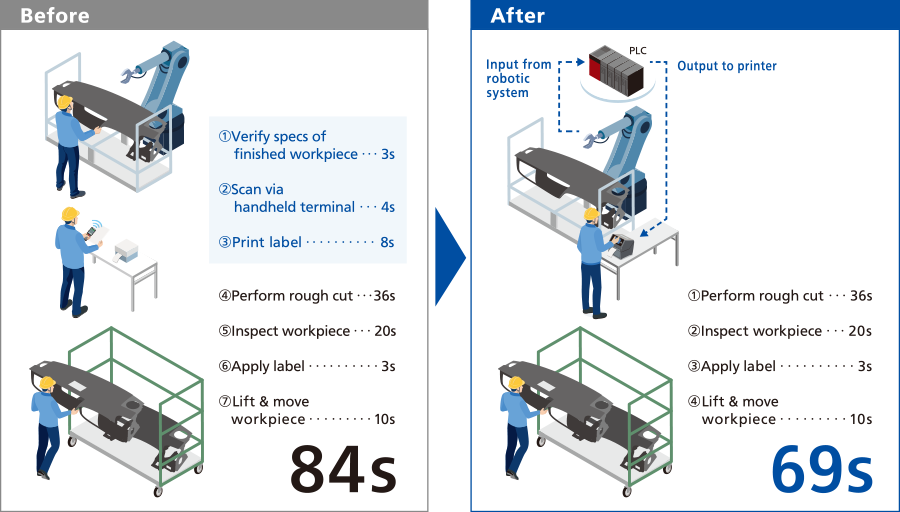 What the customer says
Eliminating visual checks, a source of stress for workers
SATO's AEP solution has made work a lot easier at our Iwate plant. Previously, workers were under pressure to manually check each workplace for its specifications before scanning and printing. They could not afford mistakes and needed to be careful handling the costly handheld terminals. Now workpieces are engineered to the right specifications by the robotic system using parts supplied from the previous workflow, and the corresponding information automatically printed on labels for applying to the finished workpieces. Besides this workflow, we will also look into ensuing workflows and take new challenges to further boost overall productivity.
Takeshi Suzuki
Chief Expert of Painting & Plastics Molding Division
Customizing printer operations with AEP to solve our problem
I was in charge of production planning for instrument panels (IPs) going into the Toyota Yaris and Yaris cross models. As there was demand for IPs with and without the displace audio head unit, it was decided through discussions with members of the Iwate plant that we would print and apply labels to identify finished IPs of different specifications and check them during pre-shipment inspection. But when we headed into mass production, it became clear that these extra tasks intended to prevent shipment errors were adding to the workload of our workers. Wanting to do something about the situation suited to our workflows. We hope to stay competitive with our plant operations and achieve manufacturing excellence in the automotive industry.
Akihiro Ishigaki
Assistant Manager of Body Design Division No.2