EG Group | Benelux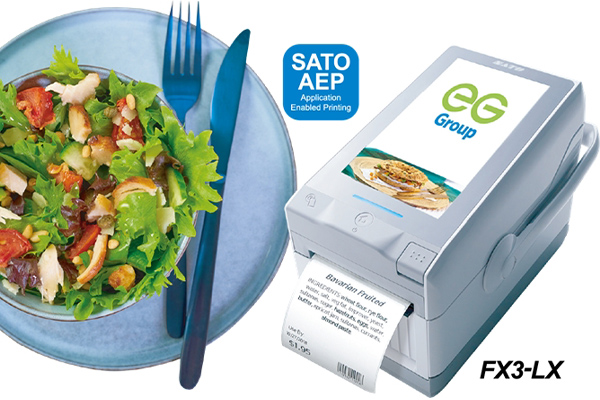 EG Group is one of the global leaders in fuel station convenience retail with over 5,900 sites across Europe and the US. Visitors to its larger service stations expect not only convenience but high quality, fresh and healthy food options in attractive store formats at a value.
The company required accurate time and date stamps to ensure track and trace to adhere to safety standards. It also needed a cloud-connected database to prioritize food safety and hygiene processes, while ensuring the end customer receive a best-in-class service from their food-to-go stores.
The company turned to SATO for a solution. FX3-LX printers were soon installed in more than 30 newly built and partially rebuilt Go Fresh bakeries across Europe. By connecting to a local database, all bakery products could be easily located and updated on a regular basis.
SATO provided EG with knowledge and understanding on how to maintain the hardware and update the product files. With the help of 14 pre-set videos located on the device, EG employees with minimal training were also able to suitably handle the printer.
"Since our biggest challenge was to create brand uniformity with a complete end-to-end food safety process, we're pleased to say that the SATO FX3-LX delivers every time. With the SATO FX3-LX printer, we have a complete solution in our stores which enable us to deliver the freshest produce at the highest quality to our customers. In addition, and thanks to its ease of use, the large 7-inch full color touchscreen provides categories that are quick to navigate, helping employees search and locate products at speed."
Inge Visser
Brand Manager
EG Group