Eliminating downtime: How SATO revolutionized printer maintenance
Around the world, e-commerce has been revolutionizing the way we shop, with the value of e-commerce sales hitting $26.7 trillion1*1. It's easy to overlook the fact that printing, an old-school technology, keeps e-commerce going. It's also a vital tool for users in manufacturing, logistics and countless other industries. Printers are responsible for creating the labels that ensure goods don't go astray and get delivered to the proper place. SATO is playing an essential role in keeping those printers running.
1United Nations Conference On Trade And Development — Estimates of Global E-Commerce 2019 and Preliminary Assessment Of Covid-19 Impact on Online Retail 2020
SATO Online Services (hereafter, SOS) is a comprehensive, real-time IoT maintenance support service for label printers. SOS can detect potential problems before they even occur and issue alerts when printer parts like platen rollers and thermal heads are nearing their replacement date. It also alerts for other common errors such as label jams, sensor errors and when the printer is out of labels or the ribbon needs to be replaced. It minimizes unexpected downtime and ensures stable operations of cloud-connected printers. SATO launched the service in 2015 as the world's first IoT servicing platform for label printers. We spoke with Mats Hedberg, General Manager, SATO Techno Lab Europe, to get some insights into how SOS was conceived and how it has helped clients.
The initial concept
"Printed labels are essential to the smooth running of operations," says Hedberg. "The impact of a printer outage can be huge for our customers since it can affect their entire business process. When you consider this, minimizing downtime is the easiest way for them to get return on investment."
That was the thinking behind SOS: keep close, automated watch on machinery to prevent problems. The idea of preventative maintenance isn't new, but connecting equipment such as printers to a cloud-based maintenance platform presented novel challenges.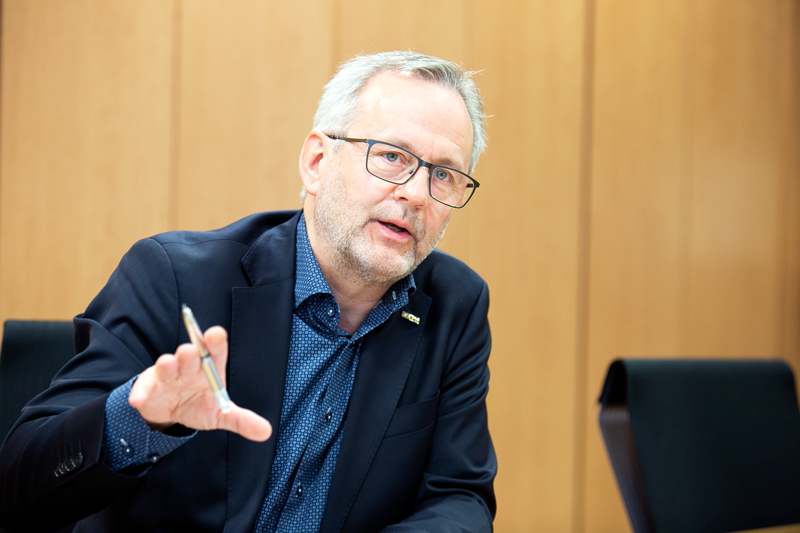 The biggest one, says Hedberg, was to find a good partner that could offer a solid IoT platform and help the team in developing a flexible and scalable solution. "If we had done this two or three years later, we'd probably go with Google or Microsoft, because they built all the components for IT solutions. But at the time, there were very few options."
The team would manage to settle on a platform that met the varied connectivity requirements of customers. Another challenge was how to develop a printer agent that could communicate with the IoT cloud platform. In the end, the team managed to do this backed by software developers at SATO Technology Lab Europe in Sweden.
The third challenge was managing a project that involved three regions — Japan, Europe and the US — taking into account time zones, language and varying skill and experience levels. It wasn't easy, but it gave the development team very good insight into what it takes to meet and exceed customer expectations on a global scale.
Proven advantages
SOS was launched in Japan because SATO was already the market leader there and the company was working with large Japanese organizations that would benefit from an always online virtual customer engineer. Service and maintenance represented significant costs for them, especially the indirect costs associated with workflow interruptions.
When the team took a closer look at customers' problems, it quickly saw many benefits in the service and maintenance part of the offering and how this could help end users.
For example, customers can eliminate the need for expensive backup equipment, which tends to take up a lot of space. Ideally, a company should only have to house what is absolutely necessary, and SOS can help lower the total cost of ownership.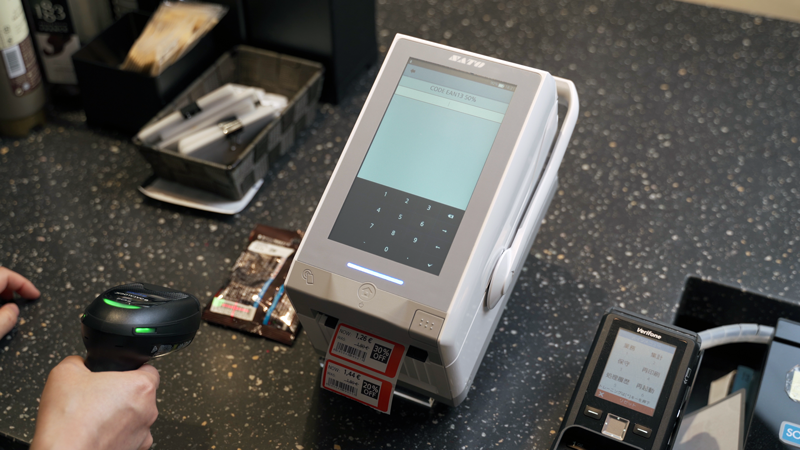 "For us, the key to innovating always lies in the customer," says Hedberg. "Understanding pain points and paying attention to direct feedback is one part of the process. Post-launch functional upgrades for SOS (like new connection options) help address downtime due to wear and tear. Allowing SATO technicians to view data usage of connected printer fleets via their smart devices means we can take proactive measures to change parts that are under strain."
A case study illustrates the advantages of adopting SOS. One large Japanese e-commerce company in apparel makes extensive use of its label printers, turning out about 10 km of labels a month (applying labels approx. 50,000 times) and operating 365 days a year.
SATO provided special labels to meet the user's workflow, but these labels could be affected by environmental factors such as static electricity and humidity, making them initially prone to label application errors. The e-retailer had installed LR4NX auto-labelers and SOS, allowing the machines to connect and communicate directly with the cloud platform in real-time.
By looking at the data about operational usage of key consumable parts, SATO could make minor adjustments to the machines to match the on-site environment to avoid errors and ensure stable operations. This freed up workers from having to talk to SATO tech support every time an error or other issue crops up. Instead, alerts are sent to SATO, which can check the printer logs before the busy season to proactively keep tabs on potential issues and schedule preventative maintenance visits before they turn into downtime.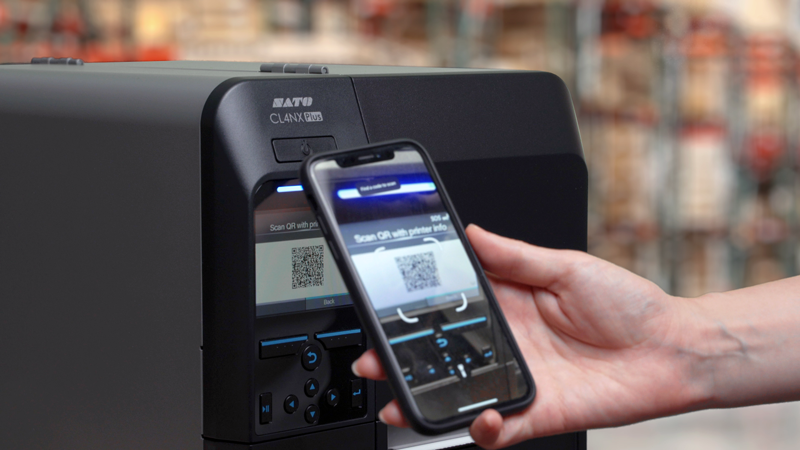 "Before SOS became a reality, it was more about responding to repair requests and carrying out preventative maintenance service visits without knowing what we would be faced with," says Hedberg. "Today, by having SOS constantly collect real-time printer data — mileage, status, errors and configuration — we are able to offer planned, more precise and faster preventative maintenance services to ensure stable operation."
A company that lives by its values
SOS has helped not only e-commerce companies improve ROI through real-time maintenance support, but also manufacturing customers. For instance, SATO developed a bespoke labeling system for high volume parts at a gas instrument manufacturer and connected this customer to SOS over a wireless network to significantly reduce time required for inspection and repair.
Looking at the bigger picture, a survey of SATO customers in Japan shows that SOS cut industrial printer downtime by 86% and print-and-apply machine downtime by 83%. For Hedberg, these time-saving advantages are a testimony to SATO's tradition of putting customer satisfaction above all else.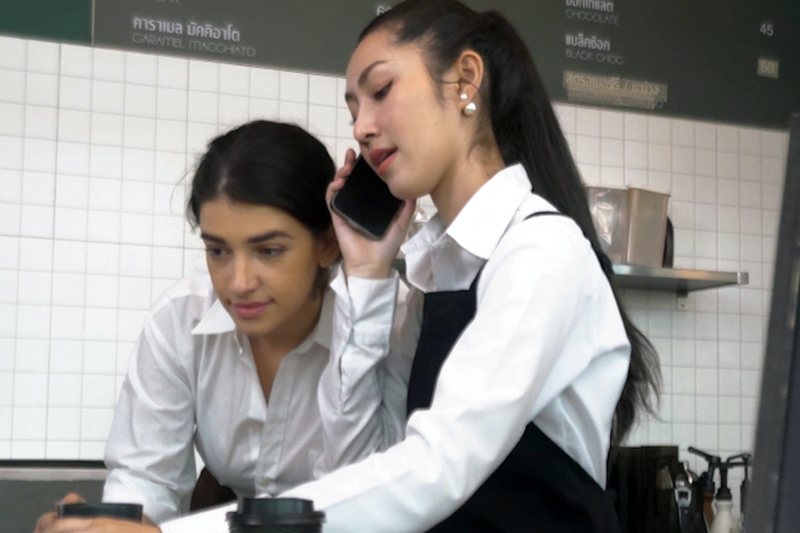 "Identifying underlying issues that the customer isn't aware of is highly rewarding for everyone. I've learned that this takes time and insight, but if you know how to operate in this way, you can propose a better solution, or even plan it for the next product if it's not an immediate need.
"However much our business and the technology we use develops, what won't change is our focus on the customer. Having been in the field of printer technology for quite a while now, I see SATO as a company that really lives by its values. We're very down to earth, and I value that."
SATO Online Services
SOS is a comprehensive IoT maintenance support service that serves as a virtual customer engineer right on site. By connecting compatible printers, users can significantly minimize downtime, ensuring stable operations and visualizing on-site operational efficiency. SOS was launched in 2015 and was the world's first cloud-connected support service for barcode label printers.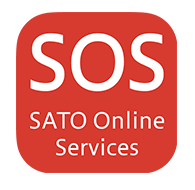 Profile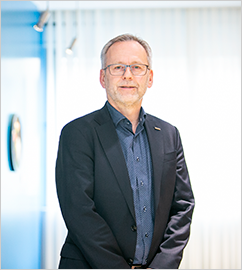 Mats Hedberg

General Manager, SATO Techno Lab Europe AB
A Swede, Mats has been with SATO since 2006 and currently leads R&D. A software engineering graduate with a master's degree in electronics and computer science, he has spent almost 40 years working to innovate the business of printing.