SATO Holdings Corporation (TOKYO: 6287), a global pioneer in auto identification and labeling solutions today added to its service lineup with live chat tech support free of charge for customers worldwide. The service enables users to quickly find answers to technical questions related to the set up and daily usage of SATO printers.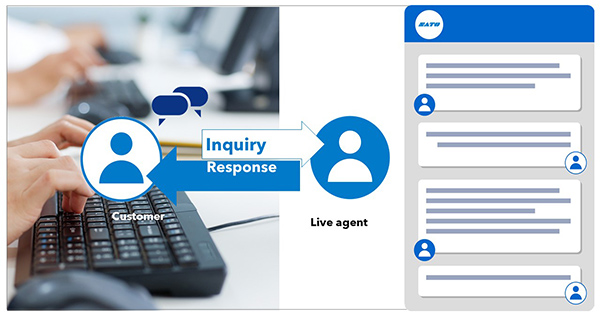 Labeling is a key element to businesses' compliance, traceability and quality assurance efforts. When labeling infrastructure is working smoothly, operations run smoothly. But it can serve as a chokepoint when problems arise, and eliminating downtime is critical to keep operations running.
To reduce downtime, SATO provides several options to help IT and operations managers troubleshoot technical issues. It provides on-site support, depot support1, SOS2 (SATO Online Services) and an extended warranty3. It also accepts tech support inquiries through its websites which are replied to via email by agents in countries where it operates. It also has an AI chatbot on the web which provides instant support for common technical issues.
With the live chat support, customers can troubleshoot technical issues related to SATO products with trained SATO agents.
"With this live chat service we aim to keep our customers' operations running smoothly," commented Goro Yumiba, executive officer and global operations officer overseeing global sales at SATO Holdings Corporation. "By offering customers a range of service options, we help solve technical issues with speed and these touchpoints also raise our total capability to support customers by analyzing and addressing common on-site issues across industries and regions."
From today, the live chat is available in English on SATO service and support pages from 9:00 AM to 4:00 PM UTC/GMT+8. SATO plans to support other languages and extend operating hours in the near future.
1.

Printers sent to SATO service depot for repair

2.

SATO Online Services, a cloud-based service to monitor and manage devices

3.

Two years or longer