SATO, a global pioneer in the development of auto-ID and labeling solutions, launched the CT4-LX-HC compact desktop printer to address health care identification needs throughout the supply chain and at the point of care.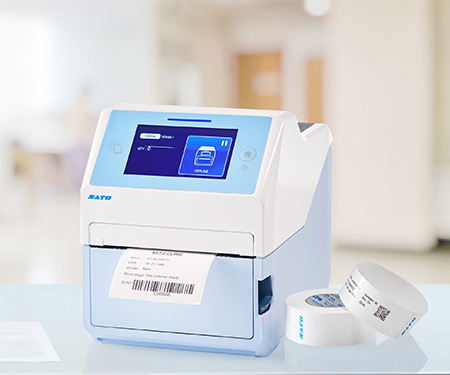 Health care professionals are placed under incredibly stressful conditions in normal times, but the COVID-19 pandemic has stretched these essential workers to their limits. With the introduction of the CT4-LX-HC, SATO steps in to provide a helping hand for those that have no time to deal with troublesome and complicated printer settings.
SATO's smart connectivity solution incorporates feedback from operators on the industry's front lines to reduce the headaches related to firmware updates, making settings and managing label designs for more streamlined printing of labels to avoid medical incidents. With genuine SATO consumables such as antimicrobial patient ID wristbands and specimen labels as well as drug administration orders, inpatient orders, and inpatient labels, health care providers can ensure full operational accuracy. The CT4-LX-HC is also enabled with SATO's powerful AEP on-board intelligence that transforms the printer to a hub for pairing with peripheral devices such as thermometers, weight scales and more for customized integrations.
With COVID-19, there is an increasing need to strengthen safety measures and ensure proper hygiene practices in daily operations to protect the well-being of everyone involved whether they be staff, customers or patients. The CT4-LX-HC features antimicrobial casing that is disinfectant wipe ready to ensure hygiene when multiple users need to use its 4.3 inch touch screen display in the same workplace.
"The CT4-LX-HC delivers peace of mind across the health care sector, from supply chain management perspectives of manufacturing and logistics all the way to the point of care," said Noriyasu Yamada, SATO Holdings Chief Alliance Officer, and Head of R&D. "I believe smart connectivity and creative integrations from SATO using the CT4-LX-HC will support front line essential workers and boost patient safety."
SATO will launch the CT4-LX-HC in selected markets in Asia and North America.