SATO and Aerolion Technologies have unveiled a proof of concept (PoC) for tracking inventory using RFID technology and drones. This joint PoC was initiated for Yamato Group Research Institute, which was established in 2016 by Yamato Holdings, a major Japanese logistics company. Implemented at its warehouse facilities in Thailand and Singapore, the PoC aims to help address cycle counting and other inventory management challenges.
SATO and Aerolion Technologies collaborated to design an advanced RFID inventory tracking solution that promises optimal scan results by pioneering the use of a high-powered RFID antenna mounted on an autonomous drone, taking advantage of SATO's extensive RFID expertise. With this solution, stock-taking of items placed on high shelves that were previously unreadable using RFID handheld-readers at ground level can now be performed efficiently to drastically increase labor savings.
The drone RFID inventory tracking solution seeks to enhance the safety of warehouse staff by eliminating the need for manual reading of items placed in hard-to-reach places, reduce the time needed to perform stock-taking as well as maximize the productivity of human resources in warehouses.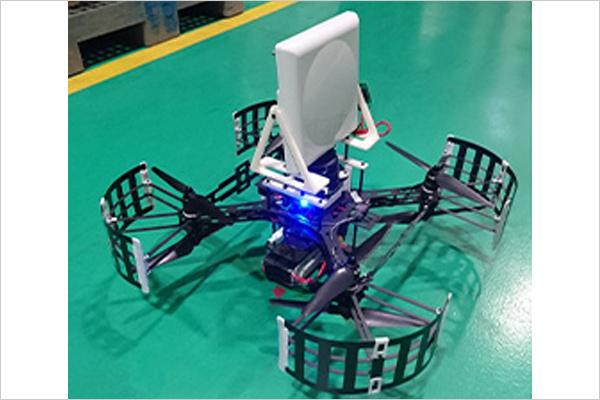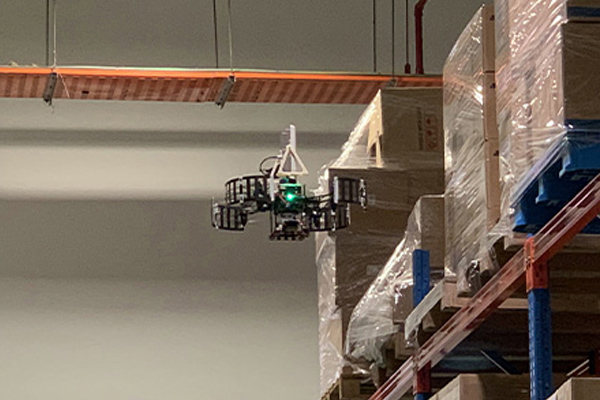 Hayato Shindo, President of SATO International Co., Ltd. said, "SATO is happy to have had the opportunity to contribute our rich experience and knowledge in RFID which is based on our understanding of frontline operations. This PoC exemplifies our growth strategy to develop more sophisticated and valuable auto-ID solutions through technology alliances with business partners. This PoC has successfully demonstrated how RFID-tagged items stored in locations that are difficult to reach can be read safely and efficiently. With this success, we look to enhance this solution in the future to provide added value not only to Logistics users but also Retail, Manufacturing, Food and Healthcare users that are looking to improve inventory management in large warehouse environments."
"AeroLion Technologies is already a leader in providing fully autonomous drone solutions for inventory management in warehouses. Following its successes in barcode and 2D code scanning, the PoC pushes the boundaries and helps us to offer greater value in this sector. This PoC has enabled us to obtain valuable insights of auto identification technology by working with one of the leading incumbents in the industry. Together with SATO and Yamato Group Research Institute and other research partners, we aim to provide solutions that can tackle even the most challenging warehousing problems" said Wang Fei, CEO of AeroLion Technologies Pte. Ltd.
SATO and AeroLion Technologies will continue to seek collaboration opportunities to help users maximize efficiency, enhance productivity and drive their business.
About Yamato Group Research Institute
Yamato Group Research Institute was established on April 1, 2016, as part of a project commemorating the 100th anniversary of Yamato Group in 2019. It aims to solve social issues through further evolution and development of logistics and contribute to the realization of an affluent society. It conducts research and surveys beyond Yamato Group's existing business scope while promoting open innovation such as proactive cross-industrial cooperation and industry-academia-government collaboration.
Website:www.yamato-soken.or.jp/
About Aerolion Technologies
AeroLion Technologies is at the forefront of UAV technologies and applications in Singapore and Asia. From deep tunnels to tall skyscrapers, AeroLion Technologies has deployed unparalleled UAV solutions throughout multiple industries. Just over five years since its spin-off from National University of Singapore Unmanned Research Group, AeroLion Technologies is now the prime choice for many government bodies and Multi-National Corporations (MNCs). AeroLion Technologies believes that UAV solutions should eventually become an indispensable tool for industrial organisations. Our aim is to apply turnkey UAV technology in conventional settings so that our smart solutions can be deployed easily.
For more, visit www.aerolion.com