SATO, a leading global provider of Auto-ID solutions that empower workforces and streamline operations announced the launch of the LR4NX-FA automatic labelling system in China and the Asia-Pacific region. The system, which is installed in existing conveyor lines, is equipped with SATO's cloud-based IoT preventative maintenance solution SOS (SATO Online Services) to maintain stable operations with proactive servicing before issues become critical.
Automation in manufacturing and logistics operations for everything from heavy industries to e-commerce has been a major trend for some time now. Key factors when making automation investments include service life, dependability, and uptime, and these are the most important yardsticks to evaluate such systems. The labelling function still calls for a more automated solutions approach to deliver streamlining benefits.
The system is engineered to fit into existing production lines. It simultaneously prints variable data in real time and presents the label to product surfaces using a cylinder jet, press jet applicator for accurate, high-speed, high volume application of labels in a range of customer configurations. Variety of label application method, setup orientation, machine configurations and print resolution are possible to meet varied usage requirements.
The SATO SOS preventative maintenance solution enables 24 hour troubleshooting via the cloud to address issues before they affect operations and quickly restore the system in the case of a stoppage. Users can expect full assurance of stable operations and less interruption to conveyor lines.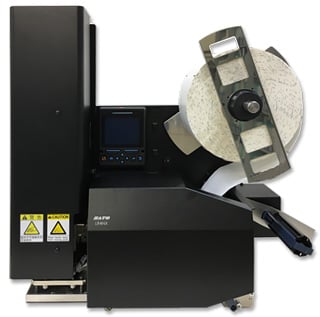 Furthermore, the LR4NX-FA features a simple and solid design with highly durable thermal heads and platen rollers to meet the requirements of industrial worksites. The time between thermal head and platen replacements has been boosted by 60 percent*1. Tool-less replacement of components and video tutorials on a 3.5 inch color LCD display makes maintenance possible even for less experienced workers. Labels can be printed in 47 languages and the system supports display in 31 languages.
Due to demand for labor and resource savings in manufacturing industries such as iron and steel, building materials and precision machinery, as well as logistics operations across all industries, SATO targets sales of 4,000 units of LR4NX-FA by 2022.
*1Compared to SATO's LR8400RVe2 model
For Sales Inquiries
Shinya Watanabe
SATO ASIA PACIFIC PTE. LTD.
shinya.watanabe@sato-global.com
Tel: +65-6271-5300