SATO, a leading global provider of Auto-ID solutions that empower workforces and streamline operations announced it launched its new PW208NX IoT-equipped rugged mobile printer designed for the printing of markdown labels, price tag labels and delivery labels in heavy use front-line operational environments.
With an estimated market size of $2.29 trillion worldwide, the e-commerce sector has seen remarkable 23.2% growth in 2017, quadruple the rate of traditional retail. Double-digit growth is expected until at least 2021*1. Widespread e-commerce usage requires retail and logistics providers to adopt ever more sophisticated technology to enable their workforces to handle the load.
The new 2-inch mobile printer features robust connectivity, with support for SATO's unique AEP (application enabled printing) enterprise label printing platform which enables smart and connected apps for versatile accessibility and expandability. It has also been designed to support the cloud-based IoT maintenance service SOS (SATO Online Services) to identify issues before they become critical, which helps to prevent downtime.
With AEP functionality, NFC and iOS support, the printer enables expandability and flexibility of use, which is key for a wide range of uses both indoors and outdoors at QSR outlets, food production facilities, distribution centers and on-the-go for deliveries.
With its polycarbonate body, the PW208NX features high shock resistance and impact absorption when dropped. High quality elastomer on its edges absorbs impacts and provides rugged durability to protect the printer while out in the field. It also features an intuitive key design and universal icons for easy operation.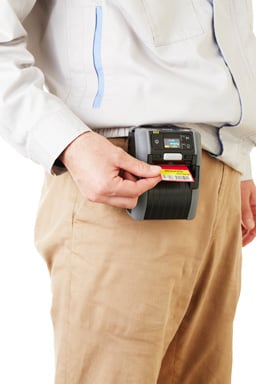 Additionally, the printer supports linerless labels, to allow users to reduce their environmental footprint by using less paper and eliminating waste.
"We are excited to introduce a best-in-class IoT mobile printer to the market," said Noriyasu Yamada, SATO Chief Product Planning Officer. "As e-commerce needs continue to grow, smart hardware designed for the IoT era is a must. We have listened carefully to the pain points of the market to develop an expandable, evolving product that enables better connectivity to improve ROI for customers."
The global launch will begin with APAC from February 2018 and subsequent phased roll out to Europe and North America.