SATO, a leading global provider of Auto-ID solutions that empower workforces and streamline operations, is developing new intelligent printing and labelling solutions aimed at reducing drug counterfeiting and meeting the requirements of forthcoming EU legislation.
Counterfeiting of drugs has very serious implications in terms of human risk and economic losses. It is estimated that 1 million people die every year as a result of taking bogus medicines*1 and black market drugs sales now represent in excess of 10% of the global pharmaceuticals market*2. The problem is also growing: Interpol's flagship pharmaceutical investigation, Operation Pangea, says it seized 2.4 million fake and illicit pills in 2011; by 2015, the total number of pills and other medications that officials had seized reached 20.7 million.
Serialisation has become a key tool in ensuring the traceability of drugs and when the EU's Falsified Medicines Directive comes into force in 2019, the requirement for unique identification from an entire pallet to a single dose will become even more rigorous. However, the ability to assimilate large amounts of data, generate a unique code, apply and validate it effectively are key challenges for the pharma supply chain.
SATO has developed printing solutions that enable customers at every step in the command and supply chain to ensure that they not only print the correct data and content onto their labels, but also get this data verified back into their core operating systems. SATO's solutions are based on in-depth practical knowledge – 70% of Japan's healthcare systems are already served by SATO technology – and their unique Application Enabled Printing (AEP) technology that embeds intelligence at the point it is required.
Application-enabled printers, such as SATO's NX Series, have their own internal processing power – enabling connection to other devices such as weighing scales, a handheld barcode scanner or a keyboard, and allowing them to print without the need to connect to a PC. In addition, application-enabled printers are designed to be readily reprogrammable, increasing their responsiveness to changing demands. These capabilities are key to providing the connectivity, flexibility and ease-of-use required to help the pharma supply chain meet its traceability obligations.
For example, validation of a label is very important in pharma. With AEP, there are a number of options. A basic solution is to add a scanner to the printer so it can 'read' the label and confirm the information is correct. A more advanced solution would use a camera to cross-match the information using optical checking. By using an open Linux-based protocol, SATO encourages collaboration with other partners to make compatible components, so that pharma companies, CMOs and others in the supply chain can implement a truly integrated printing and labelling solution.
"The Falsified Medicines Directive is just the latest impetus for the pharma industry to find better ways of safeguarding their business and their customers through improved identification and traceability," says Kevin Allart, SATO's European Healthcare Business Manager. "SATO and its partners will continue to work with others in the supply chain - including end-users, system integrators and other product manufacturers - to develop affordable and effective intelligent printing and labelling solutions to make the serialisation of drugs packaging simple and foolproof."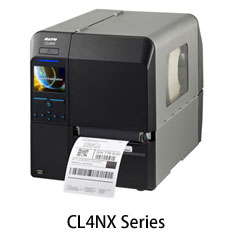 *1

Source: Interpol (2013)

*2

Source: World Health Organisation (2006)