SATO Global Solutions today announced it is joining the newly formed Acuitas Digital Alliance, bringing together like-minded technology innovators determined to bring the full benefits of the new digital era across the entire supply chain, all the way to the physical locations where customers do business. The Acuitas Digital Alliance demonstrated its first solution, BT In-Store Visibility, at Retail's BIG Show, the National Retail Federation's annual conference, with fellow alliance members BT, Intel, NexGen Packaging and RetailNext in New York City January 17-19.
The Acuitas Digital Alliance is a first of its kind endeavor focused on providing a secure, cloud-based and future-proof solution for businesses that want to take real-time advantage of big data and the Internet of Things to optimize operations throughout their entire supply chain while better engaging with their end customers.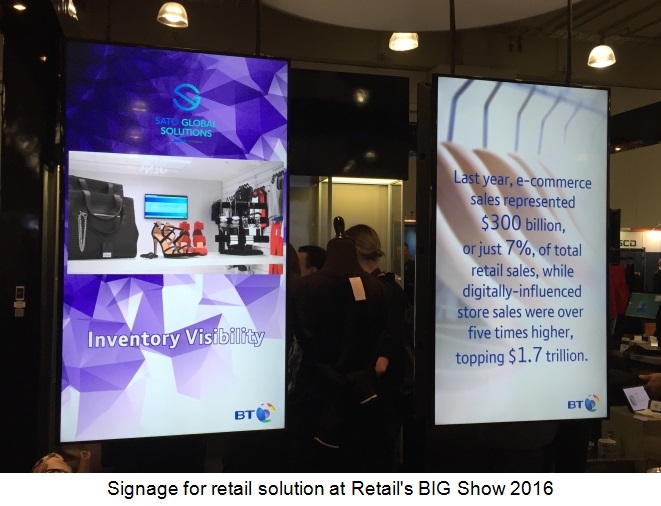 The Acuitas Digital Alliance brings together leaders specializing in networking, hardware, software, analytics, content management, security and cloud services to integrate a wide range of technologies, such as IoT sensors, software and analytics, into a single, comprehensive solution. This will allow organizations to optimize supply chain efficiencies, improve employee performance, cut waste and better manage compliance requirements. This will also help predict customer behavior and create a great experience for consumers, including in physical locations such as stores.
Although many IT solutions already exist to manage such environments, they fail to integrate with one another. Retailers and other similar organizations are forced to work with a patchwork of technologies that reduce performance and isolate in separate siloes the data captured by each device at each stage of the supply chain and at points of sale. The result is an environment that offers a very limited view of consumer behavior and poor insights on how to improve on-location experiences and operations.
BT In-Store Visibility will be the first solution developed by the Acuitas Digital Alliance and addresses the needs of retailers who want to bring their physical stores up to the same level of ease and quality of experience for customers and staff as their online outlets. This also allows them to ensure consistency across all their sales channels. Existing IT solutions simply do not deliver the comprehensive real-time functionality, data and insights needed for that type of 'digital' in-store experience. It's one of the fundamental problems that the Acuitas Digital Alliance is focused on resolving.
"As an innovation integrator it is our mission to develop customer-centric, one-stop solutions that are scalable on the global stage," said Mike Beedles, President of SATO Global Solutions and Executive Officer of SATO Holdings. "By turning data into actionable and meaningful insight we offer concrete value that improves productivity, cuts costs and drives sales for our customers. We are thrilled to be a founding member of the Acuitas Digital Alliance and work with partners to change the market together."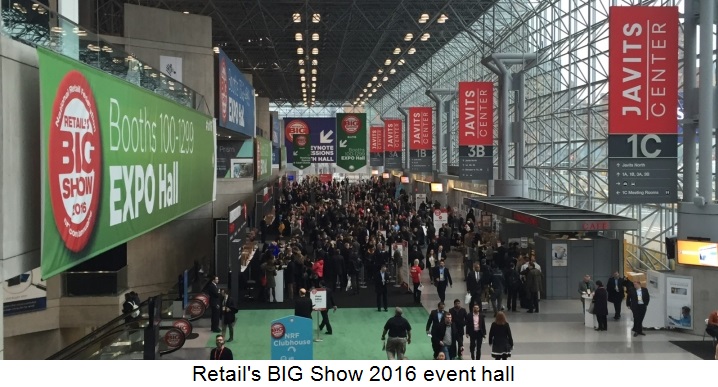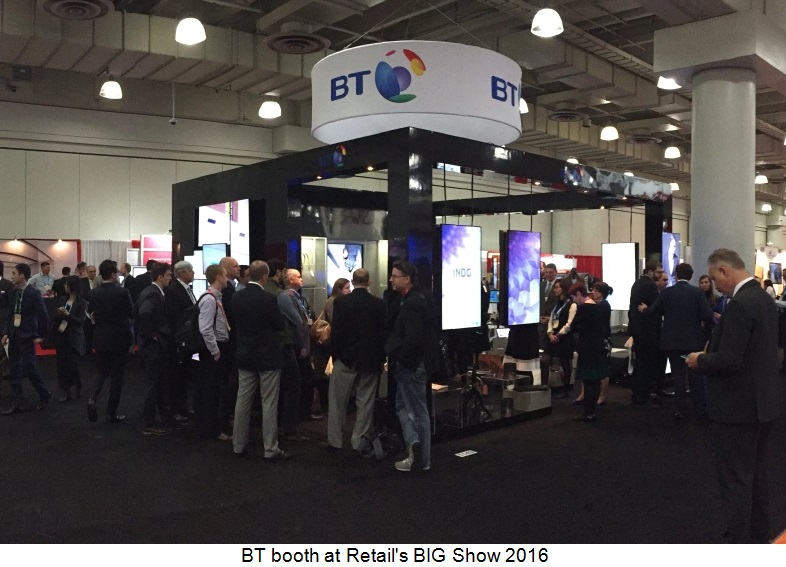 About SATO Global Solutions
SATO Global Solutions, headquartered in Fort Lauderdale, is a subsidiary of SATO Holdings (TSE: 6287), a Tokyo-based pioneer and global leader in auto-ID solutions. It develops comprehensive IoT solutions that address client's unique needs by unleashing the power of data. As an "innovation integrator," SGS combines technologies, hardware and applications that turn data into meaningful and actionable insight that enable clients to make data-driven decisions and maximize value across their business. SGS embraces the rapidly evolving IoT environment and chooses the best technologies available to create solutions that meet the specific needs of each client.