SATO, a leading global provider of Auto-ID solutions that empower workforces and streamline operations, announced it received the Good Design Award 2015 for its CL4NX/CL6NX global line of universal industrial printers.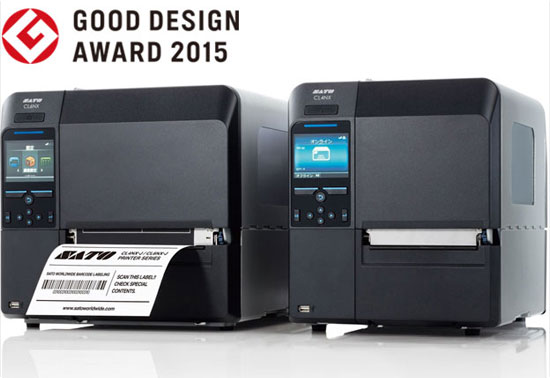 The Good Design Award, launched in 1995, is operated by the Japan Institute of Design Promotion and assesses designs based on whether or not they enrich life or society. It recognizes subjects across wide variety of physical and conceptual categories including home appliances, cars, industrial goods, architecture, apps, types of communication and even business models.
The CL4NX and CL6NX series, engineered for zero downtime, was highly evaluated for its rugged design that can withstand all types of workplace environments. The printers also feature tool-less maintenance, which allows users to replace consumables on their own. The printers employ a universal design with intuitive buttons and icons and full-color LCD displays that provide operating instructions and explain procedures to prevent errors.
"We took both functionality and user-friendly design into consideration for the NX series," said Kaz Matsuyama, CEO and President of SATO Holdings Corporation, "This recognition by such a prestigious award is a great testament to our customer-centric approach toward product design."