SATO, a leading global provider of Auto-ID solutions that empower workforces and streamline operations, today announced the appointment of Tetsushi Kondo as Head of Europe for the SATO Group. As head of the region, Mr. Kondo will be responsible for driving business in Europe, focusing on providing end-to-end solutions to pan-European customers.
Mr. Kondo joined SATO in 2009, when he was tasked with restructuring SATO's business in Europe. Since that time, he has played a major role in improving operational efficiencies across the region. Mr. Kondo has held a variety of positions of increasing responsibility including Managing Director of SATO Germany, and most recently, Managing Director of SATO International Europe.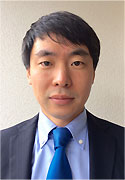 "Kondo-san has proven to be an amazing asset to our organization," said Kaz Matsuyama, President & CEO of SATO Holdings. "He took on the monumental task of restructuring our European operations, and delivered excellent results. He knows the market well and I am confident that he will achieve substantial growth in sales in the coming year."
"I am both excited and honoured to take on this expanding role," said Tetsushi Kondo. "There is huge potential for growth in food and retail segments in key markets like France and Germany, we've got big plans for healthcare in the UK, and will be expanding our logistics business in Benelux and Eastern Europe. I also look forward to working with our channel partners and distributors across the region in marketing our new NX Series of printers."