Empowering medicine with full traceability for peace of mind in the longevity era
What we do
The safety of patients is paramount for hospitals and clinics. We have expanded our health care lineup over the years to encompass everything from hospital patient wristbands and specimen labels for testing facilities, and barcode systems for drugs to RFID tracking of blood, medical devices and patients. Safety is at the core of our solutions but SATO aims to deliver even more with Patient Happiness solutions.
Labor shortages, shrinking budgets, crowded ERs and stringent hygiene needs have put a strain on our crucial places of caregiving. Globally, the 65 years-or-over age group is expected to increase from 9.3 percent in 2020 to around 16.0 percent in 2050. Graying societies in the developed world mean more patients to handle, which puts increasing stress on the system.
We help hospitals and clinics manage everything from devices, drugs, blood bags and specimens to patients and employees. Our blood bag solution covers processes such as automatic printing and applying of labels and can ensure accurate stocktaking within seconds using our unique PJM RFID technology. Our contactless UHF RFID wristband solution enhances comfort for patients and lowers stress for care workers, adding to their performance. It also allows hospitals to monitor the flows of patients between hospital wards to better optimize human resources.
With RFID-based solutions for the factory, we help medical device suppliers perform source tagging before or after sterilization of orthopedic implants and manage short- and long-term loan kits automatically, saving time and cost across the supply chain. This relieves vendors or hospital staff downstream from performing tedious manual tasks. In the warehouse, SATO RFID solutions can streamline tasks like inspections and stocktaking of incoming and outgoing shipments. SATO compliance solutions for electronic record signatures for the distribution of pharmaceuticals and other medical supplies help ensure total accuracy and peace of mind. And all of this adds up to safety as well as to patient happiness.

Solutions
Announcements
Hospitals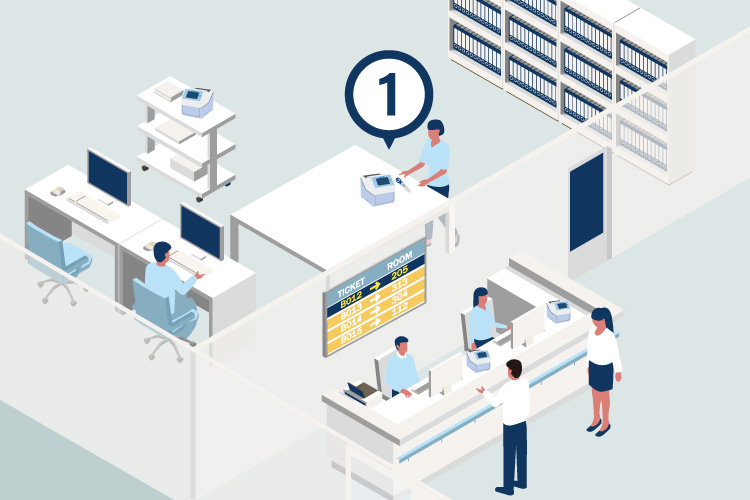 Medical device / Pharmaceutical suppliers and wholesalers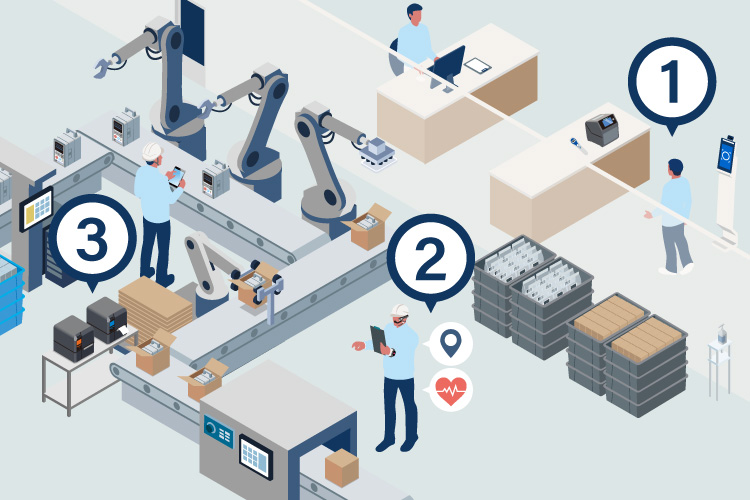 Find SATO where you are